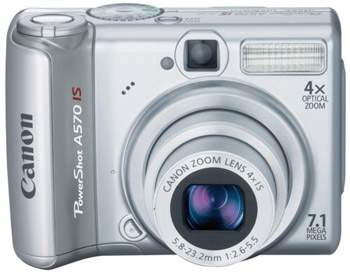 Currently the Canon PowerShot A570 is on sale at Staples for $149.92. Click here for the camera on Staples website
Add item to your order for 99 cents then use $20 off $150 coupon.
$20 off $150 coupon code: 70443Â 
Subtotal comes to $130.91 which is a great deal for this camera.