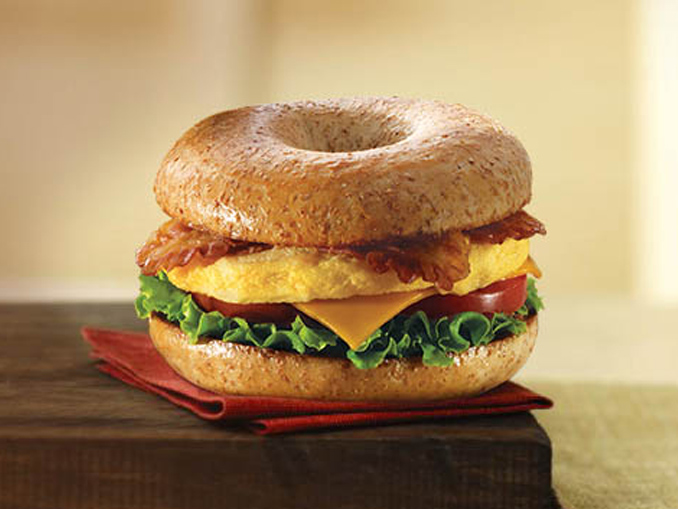 It started with their hot beverages getting a price hike this past August, and it now appears that your favourite Tim Hortons Canada breakfast sandwiches may also be witnessing a "slight" price increase in the next few weeks, as CBC reports.
According to the reports gathered by the CBC, Tim Hortons will raising the prices on some breakfast sandwiches by 20 cents.
When Tim Hortons was asked by the news outlet about which exact products would be seeing this unpleasant price hike and what locations would be receiving this update, they could not confirm. The only information that they could offer up was that the raised prices was not related to the minimum wage increase.
This price surge has come after some franchise owners in Ontario decided to cut the benefits of their employees in order to balance the hit they'll take from Ontario increasing their minimum wage from $11.60 an hour to $14.
"Regular adjustments to menu prices are a normal part of the restaurant business," said a Tim Hortons spokesperson in an email to CBC News. "Many factors are considered when determining the final price of each menu offering and prices may vary by region."
Most of the locations that the CBC found reports of the price increase taking place were in Ontario, and after asking an employee of a Tim Hortons in Ontario about the company's policy on raising prices he confirmed that they usually take place across a large region, such as the entire province.
One customer interviewed for the CBC report found that their go-to breakfast, a bagel sandwich breakfast meal, has increased in price from $6.77 to $7.
Have you noticed an increase in the prices of any of your favourite menu items from Tim Hortons?