As you'll remember recently how we posted about Turbo Tax Canada being on sale for 15% off for the 2014 online editions, we were quite excited to see that they have dropped their prices once again – which is great news for those of us who tend to leave things (*cough taxes) to the last minute!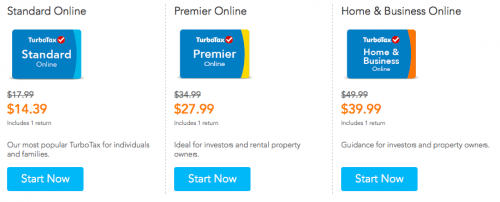 For the next week and half, until April 21st, you can save 20% on the 2014 online editions of Turbo Tax. With the least expensive package, the Standard Online package (which will provide you with 1 return) you can pay as little as $14.39 to file your 2014 taxes. Normally, Turbo Tax would charge $17.99, which is still rather inexpensive when you compare it to an accountant fee, but right now you can get your taxes done for under $15.
Click here to get your 2014 online edition of Turbo Tax.