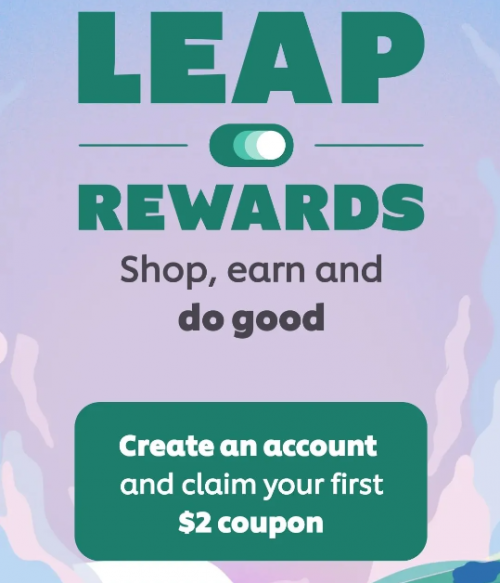 You may recall that Unilever Canada introduced a rewards app in late 2022, and although it didn't last long, Unilever promised that a rewards program would soon return. The app is now back and it is called Leap Rewards! Earn coins for uploading your receipts each time you purchase Unilever products, and redeem those coins for discounts and rewards.
For a limited time, you will earn 200 coins for creating your Leap Rewards account, and you can redeem those 200 coins for one of several different $2 coupons, valid on a variety of Unilever products. Once you redeem your 200 coins you will receive an email link through which you can print your coupon.
You can find the Leap Rewards app from Unilever by visiting the App Store or the Play Store from your mobile device.