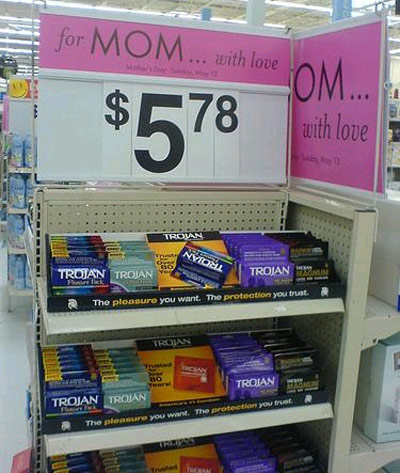 Sometimes employees change endcaps and displays without really thinking about the signage. Usually it's just annoying or an indicator of the stores inability to manage itself. Other times it results in great savings if it's an old price sign that hasn't been removed. But this time — this time it's just a hilarious train wreck for all.
Unless of course it's not a mistake, in which case I have to ask; did Wal-Mart just call my mom a slut?
While a mother's day post at the end of July might seem a tad odd, today is in fact my mommy's birthday and I felt the need to defend her honour. Happy birthday mom!