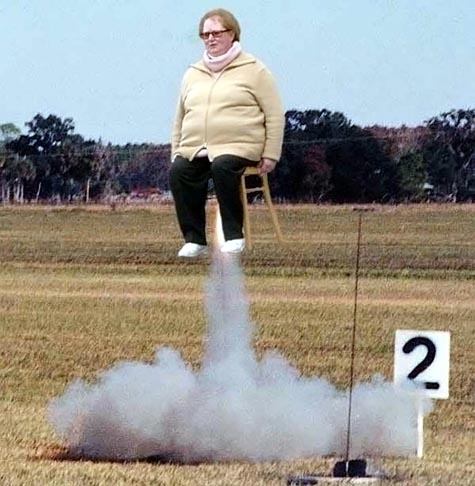 Some days it seems like everyone has a cool uncle who invents crazy dangerous stuff in his garage but me. Despite my sadness, ROCKET CHAIRS RULE. Balancing might be a little difficult though. And what is she using for propulsion?
My guess? Baked beans.
Strap in, hold on tight, and commence caption lift off!