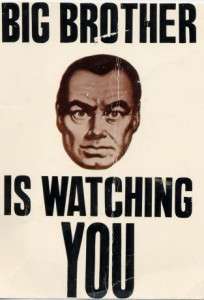 Savings can come to us in all sorts of ways.  Sometimes we find them in a flyer.  Sometimes we hear about them from a friend.  Sometimes we even find them right here on SmartCanucks.  But what about when it's the other way around?  How do you feel about when specific advertising deals finds you?
Targeted advertising has been around — especially online — for a long time now.  It's what drives the GoogleAds you see and the spam emails you recieve.  So much of the advertising you see online is based on where you surf and what you search that it would make your head spin.  I'd never really given it much thought before, and then I recieved this email;
Dear Amazon.ca Customer,

We've noticed that customers who have purchased or rated Happy Endings: The Tales of a Meaty-Breasted Zilch by Colin Quinn have also purchased I Hate Your Guts by Jim Norton. For this reason, you might like to know that I Hate Your Guts is now available.  You can order yours at a savings of 37% by following the link below.
Based on a book purchase that I'd made a year ago, Amazon.ca felt the need to reach out and let me know about savings on a recently released book that I might be interested in.  Despite my amusement at Amazon's inability to credit the correct author (Jim Norton authored both books, Colin Quinn simply wrote the forward to the first) I couldn't help but feel conflicted on the whole notion.
On the one hand it's nice to have a reminder about a book I definitely want.  If I somehow hadn't been aware of it's existence I would've been tickled pink to get this email.  The 37% off only sweetens the deal.  On the other hand, if they keep this much info about me for advertising, how much other info about me is really floating around out there for more illicit means?  I'm the last person to give into that whole "don't give any of your information online" paranoia, but I just don't know how I feel about having my info tracked to encourage my shopping habits.
What say you?