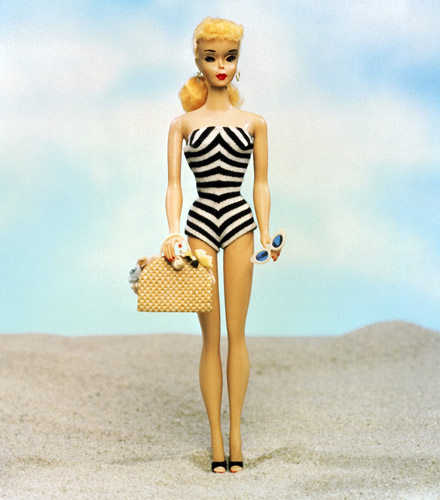 Barbie, the doll that every little girl loves, has just turned 50. So what has half a century of Barbie meant to me?
As a boy, honestly not much. But my wife? She could write novel on the subject. And my four year old daughter who just received her first Barbie this past Christmas (a Little Mermaid Barbie, so long as we're getting into specfics) would be more than happy to write the foreward.
Rather than writing a lengthy piece on the origins of the doll or the trials and tribulations she's endured over these past 50 years, I thought it might be fun to take a look at what other people on the internet are saying about the middle-aged model's sesquicentennial;
What are your fond memories of Barbie?