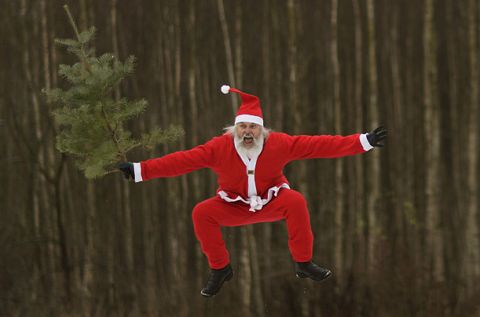 We're a few months out from Christmas, but that no reason Santa can't live in our hearts all year long! Also, I love this photo WAY too much to sit on it for another 9 months.
Besides, this picture of Santa has a real GI Joe vibe to it in my opinion, and GI Joe is all kinds of awesome.
Forget I said that. I don't want to give you ideas. 😉
SUPER HAPPY CAPTION FUN TIME BEGINS NOW!