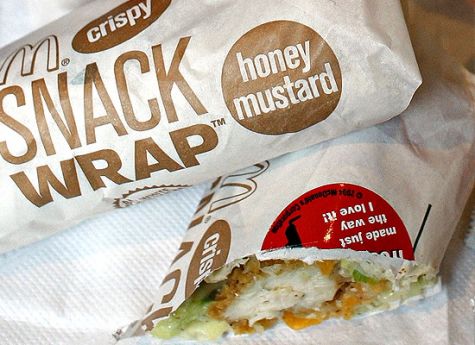 Not quite, but in a recent study conducted by ABC News, McDonald's was picked the 8th healthiest fast food restaurant in America. It also has the distinction of being the only major fast food chain on the list. Companies like Burger King, Wendy's and KFC just didn't make the cut. So what makes McDonald's so healthy despite their burger and fries image?
Healthy alternatives, like apple slices and juices for Happy Meals and grilled chicken sandwiches for adults, are what cemented their place in the 8th spot. But despite healthy options like snack wraps and salads, it's up to the consumer to steer clear of things like quarter pounders and McGriddles.
McDonald's also earned bonus points for featuring their nutritional information on the back of tray liners and preparing their fries in a healthier canola-blend oil.
When you're out and on the go, do you make healthy choices? What do you usually grab for a quick lunch out?