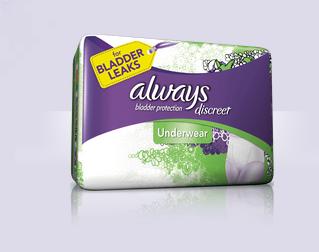 These Always Discreet sampler packs have been available a couple of times in the past, so if you missed out before, here is another opportunity to receive your sample. There are two sample packs that you can choose between, and if you have ordered a sample pack in the past, but it was 6 months ago or longer, you may now be eligible to receive another sample.
You may choose the free underwear sample which contains 1 Small/Medium and 1 Large Maximum Absorbency Underwear, or you may choose the free incontinence liner and pad multi-pack sample, containing 1 Very Light Long Length Liner , 1 Moderate Regular Length Pad, and 1 Maximum Long Length Pad.
You can expect to receive your sample in the mail within 4-6 weeks of ordering.
Click here to request your free Always Discreet sample pack.