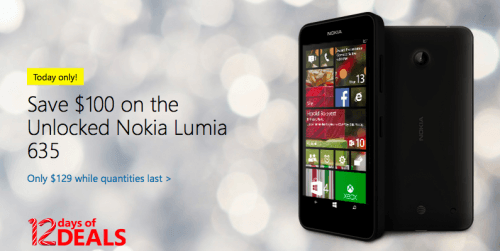 Microsoft Canada's 12 Days of Deals continues today with another hot offer, this time on an Unlocked Nokia Lumia 635 which is typically sold or $229 but for today only you can buy at $129.

Saving you $100 on a phone is more than enough incentive to jump, but what sets the Nokia 635 apart from other smart phones under $100 is that for starters, it's this price before a cell phone plan; meaning you don't have to be locked into a 3-year contract to get this phone at this amazing price.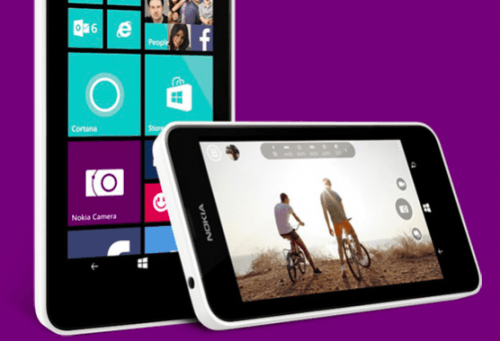 This Nokia Lumia 635 is also the first Windows phone with Windows Phone 8.1 installed on it, which includes a voice automated 'BFF' called Cortana who will help recommend movies, restaurants, and answer any of your general queries throughout the day. Plus the quad-processor enables your phone to perform at an amazing speed and accuracy, on top of having 8GB of memory space plus up to 7GB of Cloud Storage on OneDrive.
All of your daily phone needs can be performed on this smart phone, which has an easy on the eyes 4.5-inch display screen and a 5 megapixel camera to capture all the things that happen to you throughout your life.
This deal will expire at 8am tomorrow, or while stock is in supply- which as of this posting there were still some available, but this is not guaranteed to last throughout the day (if you'll remember yesterday's deal on the Xbox games sold out fairly quickly).
Click here to get an Unlocked Nokia Lumia 635 from Microsoft Canada online.