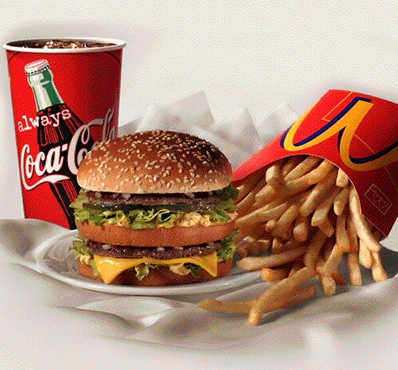 Sometimes it seems like getting a combo in a fast food restaurant is a no brainer. You want a complete meal, so why not just order the #3? Fries, drink and a sandwich, and it shaves a little of the cost off of ordering the pieces individually… doesn't it?
A few weeks ago The Consumerist reported on a McDonald's in Edmond Oklahoma that was charging $4.09 for a McChicken Meal. The problem? The components in the meal only came to $3.49 when purchased seperately. They're actually charging you 60 cents more to make it a meal.
This isn't an isolated incident, either. I had noticed the other morning that it's cheaper to order my breakfast in pieces than in a meal. If you want a Sausage McMuffin (no egg), hash brown and a large Diet Coke for breakfast (I like soda, get off my back) you'll be paying $3.99 for the meal plus a little extra to upsize the drink. But individually? $1.39 for the Sausage McMuffin, $1.29 for the hash brown, and $1 for any sized drink this summer brings the total cost to $3.68. See? Cheaper. Now try explaining this to the person on the other side of the counter.
While problems like this aren't likely well-spread, it's certainly a reminder that everything on the menu isn't always what it seems. Next time you visit your local fast food joint, do some basic math before you place your order.