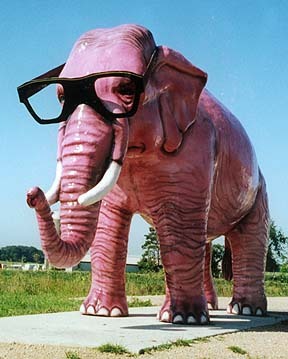 Good ol' Pinky here is just one of the hundreds of cultural oddities dotting the American landscape. Set up next to a Citgo station in DeForest, Wisconsin, this big pink elephant has long been the subject of photographs and delighted travelers.
But taking all of that out of the equation — what are we left with? A big pink elephant with glasses.
…and GO, CAPTIONEERS!