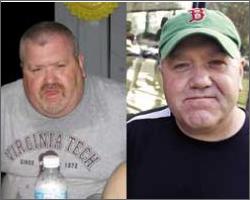 For all the bad press it gets in regards to health concerns and the obesity epidemic, McDonald's still offers some healthy choices. Chris Coleson knew this and lost nearly 80 pounds eating nothing but McDonald's since December!
Coleson stuck to that healthier side of the menu, eating items like salads and apple pies. When he started out he was 278 pounds — now he clocks in at a bite-sized 199.
Congratulations Coleson! Way to put that smarmy Morgan Spurlock in his place! (I kid, I love Mr. Spurlock — but it's nice to see that there's a yin to his yang.)
Check out the complete news article here.