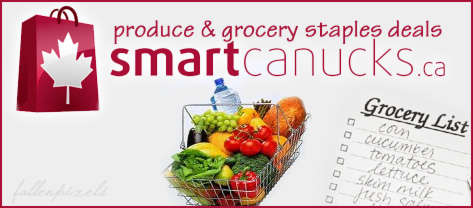 While the days of $8 cauliflower seem to be behind us, the price of meat and produce is still high compared to last year and we have checked the flyers to find the lower priced deals to help you feed your family for less.
For those in Ontario, you can pick up a bag of 10lbs of potatoes for 1.97 at Food Basics, whole chickens for $1.77/lb at Loblaws and stewing beef for $3.88/lb at Food Basics.  If you are shopping at Freshco or Sobeys, stop by Sobeys first and pick up a gift card to earn bonus Air Miles which brings down the cost of your groceries.
The deals for other provinces are not as great, but those in Atlantic Canada can stop by Superstore to pick up 10kg flour for $8.99, Maxi has pineapples for only $1.88 while you can get Iceberg lettuce for only $0.88 at No Frills in Western Canada and Ontario.
You can see a full list of deals on meat, fish, produce, dairy and more for the week here.