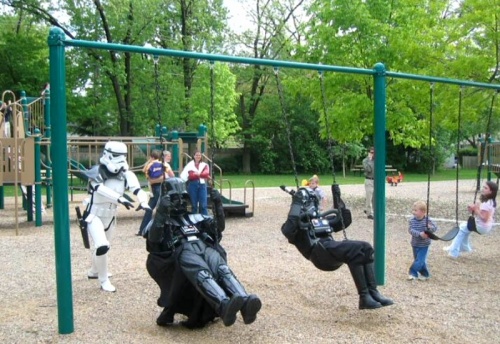 We've had some delightful weather over the past few weeks in my neck of the woods. Really fun weather. Get out and play in the park weather.
Turns out our love of outdoor play in the summertime is universal — galactic even. And while it may not be the Emperor's will, even Vader earns a day on the swing set once in a while.
Ok Star Wars fans, get on those thinking caps and make me proud this week!