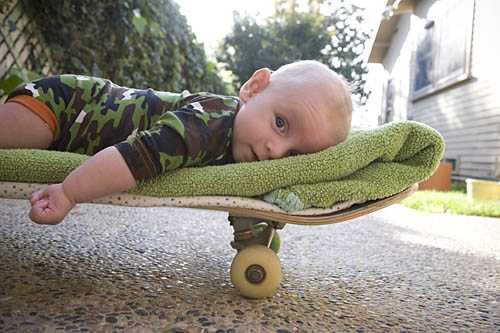 I know kids are doing dangerous sports younger and younger nowadays, but this is ridiculous! 😛
This week's caption contest comes to us courtesy of an ad for little itty bitty skate shoes aimed at the "not quite ready to walk" crowd.
So what are you waiting for? Make with the captions already!