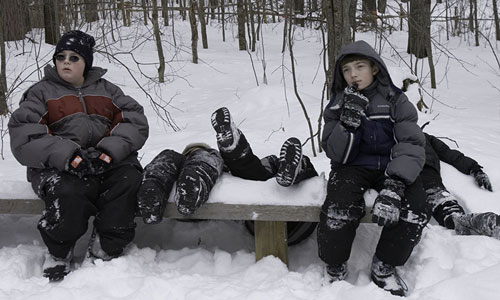 We've talked about the inevitability of snow before in our Caption Challenge, but with how many cold days we've had this month it's something that's on my mind even more.
But these kids here?  They look like they're more than prepared for the coming storm.
…at least two of them do.
Get on your parkas, break out your ice scrapers, and let's hear your best chilly weather captions!