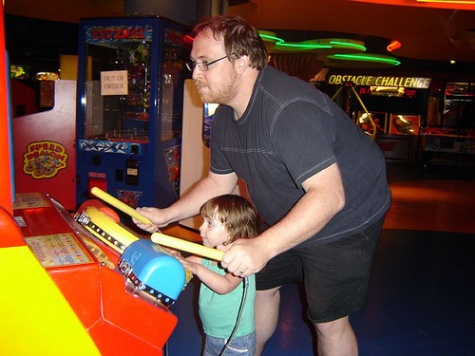 What better theme for this weeks Caption Challenge than my daughter showing me up in an arcade? That's right, SmartCanuckers — you're staring into the bold awesome face of Jim. With me in the photo is my daughter Julia, aged 2 1/2. As a family we'd decided to take a trip to the arcades in Niagara Falls two summers back, and Julia took to it like a pro. Now she's 4 and can talk circles around me about Sonic the Hedgehog.
I've created a monster. 😉
So there we have it! What caption do you have for my daughters mad drumming skills making me look the fool?