Good news for book lovers and kitchen decor shoppers! Indigo Chapters Canada is offering a limited time deal where you can qualify for free shipping, with no minimum purchase required, until Thursday, May 25. Normally, to qualify for free shipping at Indigo Chapters you'd have to spend at least $25, so to really benefit from this sale I suggest you stay below that minimum, shopping the sections where items are $10 or less.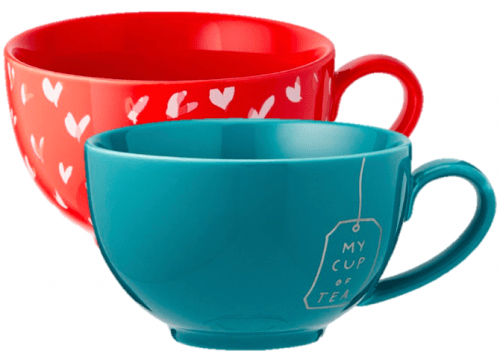 A great place to find these high-quality items that have been discounted to really inexpensive prices is within the tabletop and entertaining essentials sale, where items have been marked down by up to 60% off their original value. The mugs are definitely where the best deals are at, and no matter your mug style preferences, there's something for you in this sale.
For instance, if you're the type of person who likes to drink the entire pot of coffee (or tea!) in one sitting, then these oversized heart and cup of tea mugs might be what you're looking for. Both mugs are being sold for just $7, though before they would've cost you $14.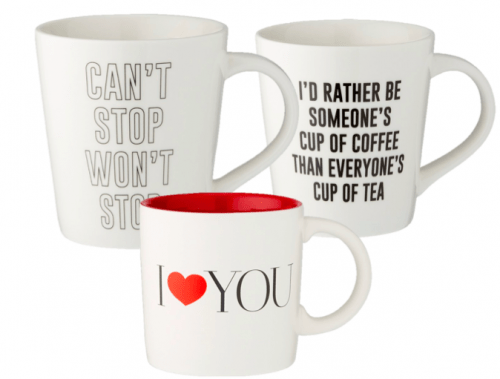 And if you're a person who likes to express your morning emotion with an evocative mug, than these punchy mugs might be just for you. For the romantic, the "I (heart) you" mug will only cost you $5 (reg. $12), for the determined, the "Can't Stop Won't Stop" mug will only cost $5 (reg. $12), and for the sassy, the "I'd Rather be…" mug will also only cost you $5 (reg. $12).
All of these items will ship for free since Indigo Chapters will be offering free shipping on all orders until Thursday, May 25.