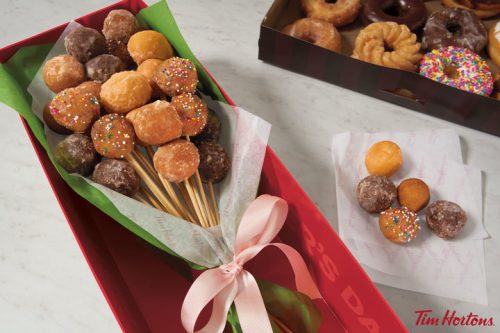 Tim Hortons in the US (and hopefully Canada with some good pressure from us Canadian customers) will be fashioning 24 of their best flavoured timbits into a 'bouquet' on Sunday, May 14 to help celebrate Mother's Day, but again, this offer will only be available at participating locations that are south of the border.
The bouquet will cost $7.99 and will include flavours like Cinnamon Sugar, Apple Fritter, Old Fashioned Plain, Chocolate Glazed, and Honey Dip.
Would you buy a Mother's Day timbit bouquet if they were being offered north of the border?