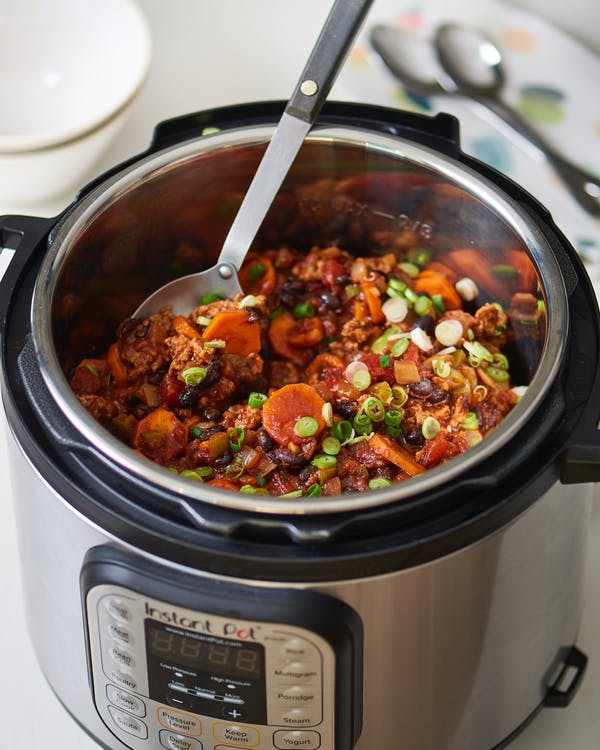 Cherished for its ability to speed up cooking by 2-10 times, while also using 70% less energy than traditional pressure cookers, the Instant Pot is coming under some unwanted external heat after reports surfaced that some of their customers were experiencing overheating and, in some cases, melting of their products.
The Canadian cooking appliance company has since asked that the affected model, the Gem 65 8-in-1 multi cookers, stop being used by their customers after learning that some of these cookers were actually melting on the underside of the product due to extreme overheating.
In a statement issued on their Facebook page, the company went on to say that: "We believe the problem only affects batchcodes 1728, 1730, 1731, 1734, and 1746."
You can find the batchcode for your Instant Pot by first finding the four-digit product code that is underneath the label of the product.
It should also be heavily emphasized that this is not a product recall, but rather an advisory from the company to stop using the product any further.
"We want you to know that we take any problem with our products extremely seriously as safety and quality are our primary concern, and we are working cooperatively with the U.S. Consumer Product Safety Commission," the company said.
More information on the status of the Instant Pot's that are affected by this advisory is expected to come out in the next few weeks, the statement on their website continued. This will also include updates about whether or not customers will receive a replacement or will be required to recall the item.
Click here to read more of the Instant Pot statement.