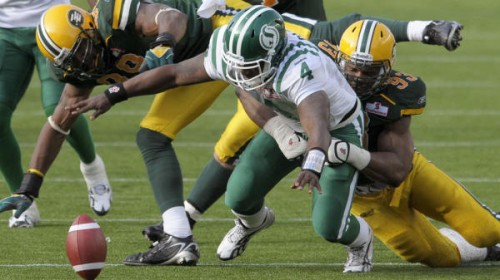 It's that time of year again folks: Labour Day Weekend is finally upon us. And while for some it means the unofficial end of summer, and for others it means the first week of school, for CFL fans it means a weekend of brilliant rivalries.
For more than 60 years Canadian Football fans have spent Labour Day Weekends watching their favorite team square off against their most-hated opposition. That means more than 60 years of TiCats vs. Argos, Blue Bombers vs. Rough Riders, and Eskimos vs. Stampeders.
The first of four games was played last night, and was the only Labour Day Classic game that didn't feature any sort of actual rivalry. The BC Lions upset the Montreal Alouettes, taking them down 38-17. It was a great game to watch, but the happenstance pairing just seemed to miss the spirit of the weekend.
Here's the remaining schedule, with times to reflect the Eastern Time start of the TSN broadcast;
Winnipeg at Saskatchewan – Sept 5, 2pm
Toronto at Hamilton – Sept 6, 2pm
Edmonton at Calgary – Sept 6, 5:30pm
Which games will you be watching, and who will you be rooting for?
(PHOTO NOTE: While the two teams pictured aren't Labour Day rivals, I simply couldn't imagine a better picture to capture the nail-biting excitement of Canadian football.)