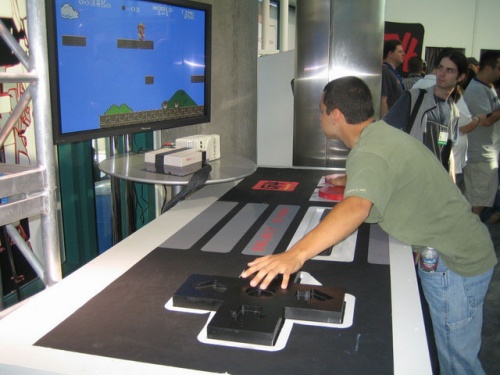 As silly as this picture is, I actually remember when this event took place. It's just the kind of geek I am, I suppose.
What you're seeing here is the world's biggest Nintendo controller. This giant NES pad was making the rounds a few years back during the PR season out in LA. Somewhere between E3 and the i am 8-bit display, everyone in the industry tried to get their hands on it.
But that's just silly reality getting in the way. What does your brilliant caption say is really going on?